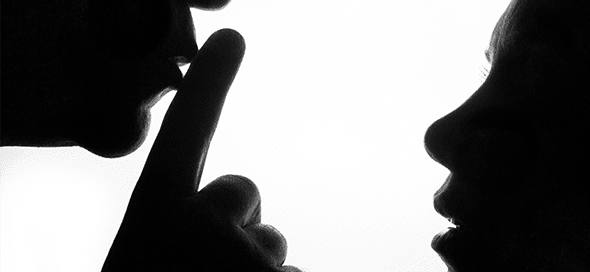 It seems like every time we turn on the news, there is news about another sexual harassment case. In Hollywood, in the Olympics, in the music industry, and in large and small corporations,  more and more claims are popping up. But what exactly is sexual harassment? And what is the difference between sexual harassment and discrimination? It's important for both men and women to understand their rights, so let's look at the specifics.
What is Sexual Harassment?
According to the Department of Fair Employment and Housing, sexual harassment is a form of discrimination based on sex/gender (including pregnancy, childbirth, or related medical conditions) gender identity, gender expression, or sexual orientation.  Individuals of any gender can be the target of sexual harassment.  Also, unlawful harassment DOES NOT have to be motivated by sexual desire.  Sexual harassment may involve harassment of a person of the same gender as the harasser, regardless of the person's sexual orientation or gender identity.  Read more about sexual harassment in the workplace here.
WHAT QUALIFIES AS SEXUAL HARASSMENT?
Sexual harassment can affect both men and women and can occur between peers, supervisors and their subordinates, and everything in between. The most common sexual harassment cases include "quid pro quo," where someone conditions a job, promotion, career advancement or other work benefit on your submission to sexual advances or other conduct based on sex.  "Hostile work environment" sexual harassment occurs when unwelcome comments or conduct based on sex unreasonably interfere with your work performance or create an intimidating, hostile or offensive work environment – even if the offensive conduct was not aimed directly at you.  Examples of sexual harassment may include:
Unwanted sexual statements
Unwanted personal attention
Unwanted physical advances
Unwanted sexual advances
Promising a raise or career advancement for a sexual favor
The harassment must be severe OR pervasive to be unlawful.  That means that it alters the conditions of your employment and creates an abusive work environment.  A single act of harassment may be sufficiently severe to be unlawful.
The line can be blurry when it comes to sexual harassment cases, but a qualified attorney can help you determine if you have a case. Simply put, sexual harassment can be any type of unwanted behavior attributed to a person's sex. If it's unwanted, it's likely harassment.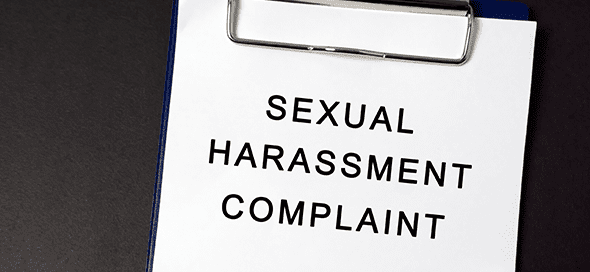 HOW TO FILE A SEXUAL HARASSMENT LAWSUIT
If you think you have a sexual harassment lawsuit, hire a sexual harassment attorney.  They will assist by walking you through the process of filing the complaint, and supporting you throughout the process.
Unfortunately, sexual harassment still exists. It hasn't been eradicated and it isn't slowing down; it is simply taking on new forms. If you feel your rights have been violated, don't stand in the shadows any longer – take control of the situation, partner with a proven California employment law firm, and stand up for your rights.