Hollywood has certainly wrapped its arms around the concept of a whistleblower over the past few decades. Movies like The Insider, The Whistleblower, Michael Clayton, Erin Brockovich, North Country and more focus on the heroic actions of people who are willing to risk it all to expose the truth, protect the public and blow the lid off corruption in the workplace. And a common theme in these movies is the "evil corporation" seeking to keep the whistleblower quiet, minimize any PR damage and simply cover up the illicit concern.
Oftentimes, the whistleblower is retaliated against and must summon the courage to stand up against a seemingly invincible business. When looking at the concept of whistleblower retaliation, it is important to know that there are laws in place that prohibit it, and there are law firms in existence that will fight against it in court.
Let's look at the key concepts around whistleblower protection and retaliation.
WHY ARE ANTI-RETALIATION AND WHISTLEBLOWER LAWS IN PLACE TO BEGIN WITH?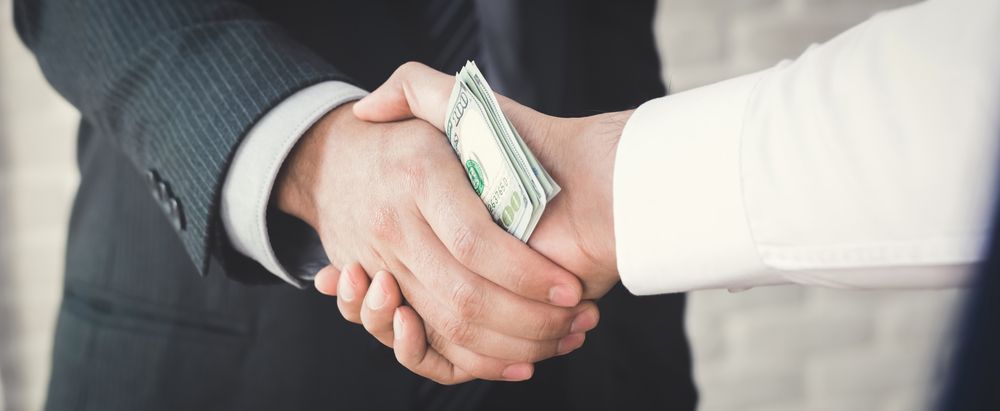 Whistleblowers tend to "blow the whistle" in the interest of public safety or health, and failure to do so can potentially cause serious concerns for the public at large. Since most of us rely on our jobs to pay our bills and provide our insurance, it can be intimidating to risk it all by speaking up at work. Anti-retaliation laws make it illegal for an employer to discriminate against or otherwise retaliate against someone who discloses information they reasonably feel is in the interest of public health or safety, such as exposing fraud or gross mismanagement, abuse of power or general illegal activities.
WHAT IS A WHISTLEBLOWER?

A "whistleblower" is an employee who discloses information to a government or law enforcement agency, person with authority over the employee, or to another employee with authority to investigate, discover, or correct the violation or noncompliance, or who provides information to or testifies before a public body conducting an investigation, hearing or inquiry, where the employee has reasonable cause to believe that the information discloses:
A violation of a state or federal statute,
A violation or noncompliance with a local, state or federal rule or regulation, or
With reference to employee safety or health, unsafe working conditions or work practices in the employee's employment or place of employment.
A whistleblower can also be an employee who refuses to participate in an activity that would result in a violation of a state or federal statute, or a violation of or noncompliance with a local, state or federal rule or regulation.
WHAT PROTECTIONS ARE AFFORDED TO WHISTLEBLOWERS?
An employer may not make, adopt, or enforce any rule, regulation, or policy preventing an employee from being a whistleblower.
An employer may not retaliate against an employee who is a whistleblower.
An employer may not retaliate against an employee for refusing to participate in an activity that would result in a violation of a state or federal statute or a violation or noncompliance with a state or federal rule or regulation.
An employer may not retaliate against an employee for having exercised his or her rights as a whistleblower in any former employment.
Under California Labor Code Section 1102.5, if an employer retaliates against a whistleblower, the employer may be required to reinstate the employee's employment and work benefits, pay lost wages, and take other steps necessary to comply with the law.
ADDITIONAL WHISTLEBLOWER PROTECTIONS USED TODAY, AS ESTABLISHED BY FEDERAL LAW?
The False Claims Act (FCA) / Qui Tam
The False Claims Act has one of the strongest whistleblower protection provisions in the United States. The False Claims Act allows private persons (known as "relators") to file a lawsuit against those individuals, businesses and other entities that have directly or indirectly defrauded the federal government. Although the federal government can file its own False Claims Act lawsuit, the true success of the statute has come in cases that were filed by whistleblowers.
What Actions Are Considered Violations Under the False Claims Act?
Knowingly presenting (or causing to be presented) to the federal government a false or fraudulent claim for payment;
Knowingly using (or causing to be used) a false record or statement to get a claim paid by the federal government;
Conspiring with others to get a false or fraudulent claim paid by the federal government;
Knowingly using (or causing to be used) a false record or statement to conceal, avoid, or decrease an obligation to pay money or transmit property to the federal government. 
The Sarbanes-Oxley Act (SOX)
This powerful piece of legislation was passed in 2002 and contains extensive protections for corporate whistleblowers.  Also known as "SOX," the Act creates increased responsibilities for officers and directors of public companies, and the corporate reporting obligations of these companies and their outside auditors. These requirements and prohibitions include but are not limited to 1) CEO/CFO certification of periodic reports filed with the SEC; 2) directors, officers, and large shareholders are required to report on an accelerated basis certain stock transactions; 3) personal loans from companies to directors and officers are prohibited; 4) audit committees for public companies are subject to strict new requirements; 4) a public company accounting board has been created.
SOX was created largely in response to the financial scandals involving large publicly traded companies that have been paraded in the press over the last several years, including but not limited to Enron, WorldCom, and Global Crossing. Sox protects an employee against retaliation for any lawful act by the employee in he or she: (1) provides information (or assist in an investigation) regarding conduct that the employee believes constitutes a violation of certain provisions of the SEA, any rule or regulation of the SEC, or any provision of federal law relating to fraud against shareholders; or (2) files or participates in a proceeding regarding such violations. To be protected, the employee must "reasonably believe" that a violation occurred. An employee who proves a violation of SOX may recover damages, reinstatement, back pay, and compensation for any "special damages" sustained, such as litigation costs. There is no express provision for damages for emotional distress may or punitive damages against an employer.
The Dodd-Frank Act
The Securities Whistleblower Incentives and Protection section of the Dodd-Frank Wall Street Reform and Consumer Protection Act of 2010 is an integrated scheme designed to encourage individuals to complain to the U.S. Securities and Exchange Commission of securities law violations by offering potentially huge monetary bounties and protection against retaliation. More specifically, this section includes two components: a whistleblower bounty program, which enables individuals who report original information to the SEC leading to recovery exceeding $1 million to potentially obtain between 10 and 30 percent of that recovery; and a prohibition on retaliation against individuals who blow the whistle on violations of securities laws.
If you feel you've been discriminated against, retaliated against, or wrongfully terminated from your job due to being a whistleblower, contact a law firm that has experience with these types of cases. This can be a complex area to navigate. For more information about whistleblower retaliation and the protections available to you today, contact the law firm of Feldman Browne, APC today.